Addis Ababa City Tours
ADDIS ABABA CITY TOURS - Private one day sightseeing tour of Ethiopia's Capital and biggest city
Explore the Heart of Ethiopia: Your Ultimate One-Day Guide to Addis Ababa City Tours
Find out what to do and interesting places to visit in Addis Ababa.
Tour Addis Ababa with us to cover must-visit attractions and things-to-do in a day in Addis.
BASIC INFORMATION ABOUT THE CITY OF ADDIS ABABA, FREQUENTLY ASKED QUESTIONS, AND HOW TO VISIT IT BEST
ADDIS ABABA – ADDIS ABEBA - አዲስ አበባ
✱ Thinking of what you can do in Addis Ababa in one day?
✱ Planning a unique trip to Addis Ababa?
✱ Looking for the best tourist spots to visit while in Addis Ababa?
✱ Wondering which top attractions to add to your itinerary?
Of course, you want to make the most of your vacation time in Addis Ababa. Everything we do is tuned to help you enjoy your stay in Addis.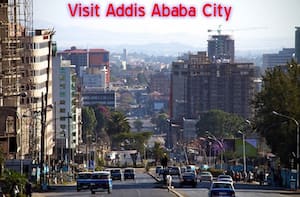 Please, read travelers' reviews on our city tours in Addis Ababa on TripAdvisor how we did it. And come back to this page for details.
If you decide to visit Addis Ababa at the last minute, don't feel like you're missing out on much. We offer last-minute bookings for one day tours of Addis Ababa and day trips nearby. Please contact us for our last-minute travel deals. Or book 12 to 6 hours before tour start time.
Keep on reading and anytime if you have any questions. For more details or booking our 1-day tours in or near Addis Ababa, contact us now.
Get a list of must-see sights and things to do in Addis Ababa City Tour. Learn why Addis Ababa is worth visiting and plan your Addis Ababa visits itinerary. Contact us for free consultations on how to spend one day exploring the city of Addis Ababa.
Our Addis Ababa hop on hop off bus tours follow a scheduled route with carefully chosen stops. As it is still a private trip, you are free to decide what to do in Addis Ababa in one day.
Let us begin with common questions visitors ask about Addis Ababa. We provide short, helpful answers for frequently asked questions about visiting Addis Ababa.
When was Addis Ababa founded? – Addis Ababa City was established in 1886 Gregorian Calendar or 1879 Ethiopian Calendar.
Who founded Addis Ababa?

Empress Taitu (Emperor Menelik II's wife) loved the area Addis Ababa is set at now. With Taitu's suggestion, Emperor Menelik II established Addis Ababa.

What achievements did Emperor Menelik II bring to Addis Ababa or Ethiopia? After establishing Addis Ababa, Emperor Menelik II introduced new technologies to Ethiopia. Train, telephone, postal services, electricity, automobile, and roads are Menelik's initiatives. Menelik II also introduced water pipelines, hospitals, pharmacy, bank, and paper money. Other advancements include newspapers, hotel (Taitu Hotel), police, cinema, telegraph, and eucalyptus trees.
Where was the capital of Ethiopia before Addis Ababa? – At Mount Entoto (north of Addis Ababa). The grass roofed palace of Emperor Menelik II can be visited together with St. Mary Church at Mount Entoto.
Why did they move from Mount Entoto to Addis Ababa? - Push factors to move the capital city from Entoto Mountain to Addis Ababa were lack of firewood and water. Dangers of thunderstorms during the rainy season at Mount Entoto were another reason. Bringing eucalyptus trees from Australia to Ethiopia made Addis Ababa a stable capital. Eucalyptus trees grow faster and solved the shortage of firewood. Addis Ababa has ample water resources including natural hot springs (Filwoha). Water availability was an important factor to move from Entoto to Addis Ababa.
What does "Addis Ababa" mean in English?

– Addis Ababa (must actually be spelled as "Addis Abeba" and written as አዲስ አበባ in Amharic) means "New Flower".

Which flower is Addis Ababa named after?

- Addis Ababa gets its name from a yellow daisy flower. It is, in Amharic language, ADEY ABEBA (Bidens Macroptera). Adey Abeba is known as Meskel Flower.

What is Addis Ababa's elevation? - Addis's altitude is 3,200 meters or 10,500 ft at Mount Entoto. Average elevation of Addis Ababa City is 2,400 meters or 7,900 ft above sea level. This elevation qualifies Addis Ababa as the highest capital city in Africa in altitude. Addis Ababa is World's third ranking capital city in altitude – after La Paz, Bolivia (3,640 m or 11,942 ft) and Quito, Ecuador (2,850 m or 9,350 ft).
How big is Addis Ababa?

–

Addis Ababa is Ethiopia's biggest city with an area of about 527 Square kilometers.

What is Addis Ababa's population?

Addis Ababa is the biggest city in Ethiopia, with at least

5 Million

inhabitants in 2020.

What is Addis Ababa known for? – Addis Ababa is the Political Capital of Africa. Because, it is the seat of the headquarters of the United Nations

Economic Commission for Africa (ECA). And the headquarters of the Organization of African Unity (OAU) (Now African Union (AU). Addis Ababa is the biggest diplomatic seat in Africa. More than 130 countries have their embassies in Addis Ababa.

How is the weather in Addis Ababa generally?

-

Addis Ababa, set at an average elevation of 2,300 meters (about 7,500 feet) above sea level, enjoys a mild climate mostly.

Northern and Central parts of Ethiopia, including Addis Ababa, have two general seasons. The Dry Season is from end of September to beginning of June. The Wet or Rainy Season is from beginning of

June to mid-

September.

The coldest month in Addis Abeba is November, where night temperature can be as low as 10 °C (50 °F) and average daytime temperature of 24 °C (75 °F).
What is best to buy from Addis Ababa?
1. Ethiopian Coffee - Tomoca Coffee Shop in Addis Ababa sells one of the best quality Ethiopian Coffee.
2. Handwoven cotton scarves and dresses – Shiro Meda local market in Addis Ababa is the best place for these.
3 - Locally produced Leather Products - Zaaf Leathers has great reputation for quality leather products from Ethiopia. Leather shops around the stadium are also the best places to buy these items in Addis Ababa.

Where to buy souvenirs and gift items in Addis Ababa?
The best local market for handmade local crafts and traditional Ethiopian women dresses is at Shiro Meda Market on the way to Mount Entoto. If you are comfortable with a big crowd and want to do your shopping like a local, Merkato is a great marketplace in Addis Abeba. Bargain for price and be cautious of pickpockets in Addis Mercato.
Addis Ababa sightseeing tours with us are flexible to take you to other shopping areas in the city. Gift shops near the main Ethiopian Postal Office, and Zebra Gallery, other places we stop in Addis Ababa City Tour for shopping.
Is Addis Ababa safe for tourists?
In compared with many African cities, Addis Ababa is safe for visitors. It is among the least crime rates capital cities in Africa. Addis Ababa was among the 10 safest cities in Africa in 2019 as to Safari Bookings rating.
To make the best use of your time in Addis Ababa and stay safe, take appropriate cautions. Especially beware of pickpockets when visiting crowded places like Merkato Market. Asking permissions before you take photos of individuals to avoid unwanted argument, in case. And, be careful if you are approached by a stranger and offered a tour guide service, to join a coffee ceremony, etc.
How many days do you need to visit Addis Ababa?
You can visit few important places in Addis Ababa in half day tour. 4 to 5 hours is enough for highlights of Addis Ababa. If you want a comprehensive city tour in Addis Ababa, you need two days (2-days).
Our one full day sightseeing city tour is a great combination of best places of visits and things to do in Addis Ababa. This full-day tour in Addis Ababa is best for first-time visitors of the city.
What to do in Addis Ababa at night?
If you are in Addis Ababa during the nighttime, we have something for you. To give transit travelers to Addis a chance to do and see a bit of the city, we offer 4 to 6 hours evening city tour in Addis Ababa.
Check out cultural restaurants to eat local Ethiopian food. Watch LIVE dance show. Drive in Addis Ababa and see its iconic monuments. And go shopping in Addis for coffee, spices, and traditional Ethiopian costumes.
WHAT TO VISIT, DO AND SEE IN ADDIS ABABA, Ethiopia?
Points of interest and attractions to visit in Addis Ababa, local activities to try, and things to do in Addis Ababa
Merit Ethiopian Experience Tours organizes private trips in Addis Ababa. Choose the short highlights (about 4 hours) or the complete city visit (about 9 hours).
Itineraries of all our Addis Ababa City Tours include visiting: -
Holy Trinity Cathedral

is the primary religious site in Addis Ababa for Ethiopian Orthodox Christians. Holy Trinity Cathedral in Addis Ababa is the second highest in rank after Saint May of Zion in Axum, North Ethiopia.

Merkato (Addis Mercato) local market - the biggest outdoor (open-air) market in the African Continent. Merkato has a wide variety of items for sale you can imagine. Walking in the Ethiopian spices and used times selling area in Merkato is worth trying.
National Museum of Ethiopia – the most predominant museum in Addis Ababa. The National Museum is most renowned for housing the fossils of Lucy (3.2 million years old). Lucy or Dinknesh is the oldest potential ancestor for every known hominin species discovered in Ethiopia.
Typical Addis Ababa City Tour Itinerary includes visiting popular sights of the city. With private tour, see churches of the Ethiopian Orthodox Christianity. Holy Trinity Cathedral and St. George are among them. With Addis Ababa City Tour, visit the famous local market of Merkato (the biggest in Africa). Visit National Museum of Ethiopia and Ethnological Museum (Ethnographic Museum). Drive to Entoto Mountain for the panoramic view of Addis Ababa.
City tours in Addis Ababa, common places/activities visitors would see, visit and experience are: -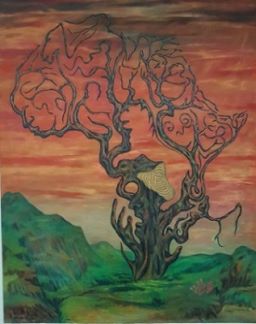 National Museum of Ethiopia has many historical, archaeological and cultural artifacts. Here, visit some of the oldest stone tools human beings ever used. National Museum is home to the fossil remains of hominids including the fossil remains of Lucy (3.18 million years old).
Mount Entoto – Addis Ababa, 3,200 meters (about 10500 feet) above sea level on Mount Entoto, is Africa's highest capital city. The view of Addis Ababa from Mount Entoto is spectacular. The new Entoto Park has a great viewpoint for viewing Addis Ababa.
Visitors to Addis Ababa can visit the Church of St. Mary at Entoto. Also see how hard life is for women carrying firewood.
St. Raguel or Elias church at Mount Entoto – This is Addis Ababa's oldest church (built 140 years ago). It is famous for its old and beautiful hand-painted murals. The paintings at St. Raguel Church are as old as the church and have never been restored.
With our half-day or full day private guided tours to Addis Ababa, you'll visit best places, including Elias church, in the city with Ethiopian local tour guide.
You can book Merit's Addis Ababa city tours on Viator travel website.
Entoto Maryam Church - The octagonal Entoto Maryam Church was built by Menelik II in 1882. It is the second-oldest church in the Addis Ababa region the Entoto Saint Raguel Church.
It was at Entoto Mariam church that Emperor Menelik II was crowned King of Kings and Emperor of Ethiopia on November 3, 1889. On the grounds of the Entoto Maryam Church, visit the small museum about the reign of Menelik II and the ruins of the grass-covered palace of Menelik II.
Holy Trinity Cathedral is the highest-ranking religious site in Addis Ababa City. It is the second most important in the country
Ethiopian Orthodox Christianity followers. Holy Trinity dates back to the beginning of the 1940s. Trinity Cathedral is unique for its beautiful Baroque style architecture, and stained-glass windows. Its museum has a great collection of manuscripts, icons, and crosses. See old holy books written on goatskin and royal crowns of Emperor Haile Selassie I.
Ethnological Museum - also known as Ethnographic Museum is one of the best museums in East Africa. It is at the main campus of Addis Ababa University. This museum was the former house Emperor Haile Selassie I. Ethnological Museum is one of the top places to visit in Addis Ababa. Here, you'll learn about Ethiopia's history, culture, nature, people and religion.
Merkato (Addis Mercato) Market (መርካቶ ገበያ) – is the biggest outdoor market in Africa. The Spice Market and the False Banana Tree Market are the best of Merkato. The Second hand items market and the recycling section of Merkato are worth visiting. Merkato (Addis Mercato) is a great place to meet people from more than 80 different ethnic groups of Ethiopia. Merkato is one of the main attractions in Addis Ababa. This busy market is among the top places to include in Addis Ababa City Tour Itinerary.
Red Terror Martyrs' Memorial Museum is located near Meskel Square (the central square in Addis Ababa. This Museum honors "Red Terror" Military Campaign victims of the Communist regime known as DERG which ruled Ethiopia from 1974 to 1991. It is one of Addis Ababa's museums to learn about the modern history of Ethiopia.
St. George's Cathedral is one of the oldest and historical churches in Addis Ababa. The copy of the Ark of the Covenant from St. George Cathedral accompanied Ethiopians during the Victory of Adwa (1896). At the battle of Adowa Ethiopians defeated Italian invaders. They made Ethiopia the only never–colonized African country.
St. George Cathedral is prominent for its octagonal architecture. The cathedral has a small museum displaying a collection of ancient religious and historical antiques. St. George Cathedral, located in Piazza area of Addis Ababa, is also where Emperor Haile Selassie I was crowned.
MESKEL SQUARE - Sometimes written as MASKAL SQUARE, it is also known as "Abiyot Adebabay" in Amharic language. Meskel Square is the biggest and central square in Addis Ababa city. The word "Meskel" means cross in Amharic (Ethiopia's official language). The famous colorful religious festival of Meskel honors the finding of the True Cross of Jesus Christ.
In Addis Ababa, Meskel celebration takes place at Meskel Square on September 26th and 27th. Meskel Celebration is in UNESCO Representative List of the Intangible Cultural Heritage of Humanity (2013).
Today, Meskel Square is the central place in Addis Ababa for public demonstrations and gatherings.
It is a morning fun, at Meskel Square in Addis Ababa, to
♥ take part in sport activities with locals at Meskel Square,
♥ experience Addis Ababa's morning rush-hour traffic, and
♥ see how travelers catch long-distance buses and metro
City Tour of Addis Ababa with Merit Ethiopian Experience Tours takes you to Meskel Square - among other engaging things to do in Addis Ababa.
Drive in Addis Ababa to see the Headquarters of the UN Economic Commission for Africa. Then see the HQ of the African Union, and the Lion of Judah Monument. Pass by Yekatit 12 Monument, and Meskel Square are few places to check out.
The cultural activity of Ethiopian Coffee Ceremony is among the top to do things first time visitors of Addis Ababa have to include in their tour. Read our blog post for details of how to perform the Ethiopian Coffee Ceremony.
Attend Ethiopian Coffee Ceremony, and learn how to cook Enjera or Injera (local Ethiopian flatbread). See how Ethiopians make local beer (known as Tella) at home.
These are some cultural experiences visitors take part in city tour of Addis Ababa. Read our cultural activities and local things-to-do in Addis Ababa for better planning of visiting Addis.
The above places and things to do in Addis Ababa can be visited with our Half Day Addis Ababa City Tour. The layover private tour of Addis Ababa is best if you are in short of time.
We help you choose what to see in Addis Ababa on a day transit visit. If you are Addis Ababa 1-day tour during transit, take our Full–Day City Tour in Addis Ababa.
Besides our most booked city tours in Addis Ababa, we organize private tour of Addis especially for returning visitors to Addis Ababa. Our Special City Tour in Addis Ababa takes frequent visitors of Addis Ababa to uncommon but unique and interesting sites of the city.
A few places repeat visitors to Addis Ababa can visit are Unity Park and Zoma Museum.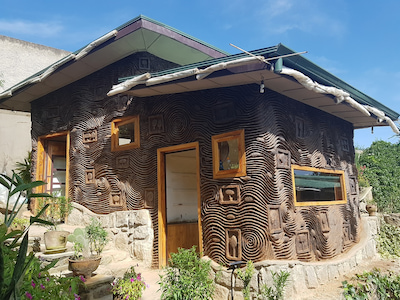 Sholla Market, Addis Ababa Science Museum, and Friendship Park are other best sites for second times and expats in Addis Ababa.
Please check must-see places in Addis Ababa on reputable travel website – LonelyPlanet.
And, book our 1-Day City tour in Addis Ababa to discover these places of interest.
Our city tour packages of Addis allow visitors maximum flexibility. Tourists with more than a day can book one of our day trips near Addis Ababa.
A few worth-visiting sites with our private excursions from Addis Ababa are: -
♥ Debre Libanos Monastery
♥ Jemma River Gorge
♥ Adadi Mariam Rock Church
♥ Crater lakes of Bishoftu (Debre Zeit), and
♥ the UNESCO World Heritage Site of Steles of Tiya
We also host travelers on two days tour from Addis Ababa by drive and domestic flight.
If you have 2 days in Addis Ababa, take one of our tours to visit: -
♥ the Rift Valley Lakes of southern Ethiopia
♥ the walled city of Harar (UNESCO World Heritage Site)
♥ Awash National Park and
♥ the impressive rock churches of Lalibela
Do you prefer to get around and visit Addis Ababa independently?
To create your own schedule to explore Addis Abeba, get our free advice. We can assist you in curating your Addis Ababa to-do list as you plan your itinerary. We give you expert local advice on the city's must-see tourist attractions and undiscovered gems.
Do you help international travelers in Addis Ababa obtain Covid Test Results?
Yes, we assist you in obtaining COVID-19 testing services prior to leaving Addis Ababa for your next destination. We facilitate the service for testing and collecting your coronavirus test medical reports in Addis Ababa as part of your tour of Addis with us.
The International Clinical Laboratories (ICL) Ethiopia in Addis Ababa is our top choice for covid-19 testing. While you enjoy your guided trip in Addis Ababa, get our help getting your Corona test results within 6 hours. Email us or text us using WhatsApp for details!
How to visit Addis Ababa Science Museum?
We are excited to have Ethiopia's first science museum in Addis Ababa. Our guides adapt your tour of Addis Ababa city to include visits to Addis Ababa Science Museum.
Tell us your expectations of your preferred destinations in Addis Ababa. Visit top attractions of the city including the new Science and Technology Museum of Ethiopia. We plan the city visit to allow you visit Addis Ababa Science Museum.
To explore the local hidden gems of Addis Abeba with a knowledgeable local tour guide, contact us at any time. Go to the specific DAY TOURS section to find how much we charge for our services. Get updated pricing for the day tours we offer from Addis Ababa. Avoid Addis Ababa's tourist traps. Just discover Ethiopia's capital city authentically with our escorted private trips.
NOTE - Our Addis Ababa City Tour bus picks visitors from all hotels in Addis Ababa. Pickups from Addis Ababa Bole International Airport can be arranged. We offer flexible departure time and place for our Addis Ababa City Tours. Book Now and Pay Later after experience.
We follow safety measures to keep our clients and staff from Coronavirus (COVID-19), we use regularly sanitized vehicles. We provide free face masks, hand sanitizers, and wipes during the tour in and around Addis Ababa. Our tour guides closely watch to keep physical distancing during the trips.
Contact us to book or schedule city tour of Addis Ababa with us! We are also glad to help with free advices on what to do and where to go for visitors who have only one day in Addis Ababa.
If you booked one of our Addis Ababa City Tours with us, please share your experience on TripAdvisor.com by clicking the following link.
MERIT ETHIOPIAN EXPERIENCE TOURS [MEET]
Book EthioPerience!
---

Contact us soon at
Call us on +251-91-136-0488 OR +251-96-307-8067
Drop us a message or chat with us on WhatsApp
Twitter - Follow us on Twitter
Facebook – Get in touch with us on Facebook
LinkedIn – Connect with us on LinkedIn
Instagram – See where we can take you in Ethiopia
Pinterest – Discover what you can do in Ethiopia with MERIT
Book your 1-day Addis Ababa city tours with Merit Ethiopian Experience Tours