Addis Ababa City Tours
ADDIS ABABA CITY TOUR - Private one day sightseeing tour of Addis Ababa
BASIC INFORMATION ABOUT ADDIS ABABA AND ADDIS ABABA CITY TOUR
ADDIS ABABA – ADDIS ABEBA - አዲስ አበባ
Following are some common questions visitors ask about Addis Ababa with short answers. Points of Interest to visit and activities to do in Addis Ababa City Tour are also included.
When was Addis Ababa founded? – Emperor Menelik II founded Addis Ababa City in 1886 G.C or 1879 Ethiopian Calendar.
Who founded Addis Ababa?

Queen Taitu (Emperor Menelik II's wife) loved the area Addis Ababa is set at now. She suggested Emperor Menelik II who founded Addis Ababa.

Where was the capital of Ethiopia before Addis Ababa?

– At Mount Entoto (north of Addis Ababa). The grass roofed palace of Emperor Menelik II can be visited together with St. Mary Church at Mount Entoto.

What does "Addis Ababa" mean in English?

– Addis Ababa (must be "Addis Abeba" and written as አዲስ አበባ in Amharic) means "New Flower".

Which flower is Addis Ababa named after? - Addis Ababa gets its name from a yellow daisy flower. It is, in Amharic language, ADEY ABEBA (Bidens Macroptera). Adey Abeba is also known as Meskel Flower.
What is Addis Ababa's elevation?

- About 3,000 meters at Mount Entoto and average elevations in Addis Ababa City is 2,400 meters above sea level. Addis Ababa is the highest capital city in Africa in elevation.

How big is Addis Ababa?

– Addis Ababa is Ethiopia's biggest city with an area of about 527 Square kilometers.

What is Addis Ababa's population? Addis Ababa is the biggest city in Ethiopia with at least 5 Million inhabitants in 2020.
What is Addis Ababa known for? – Addis Ababa is the Political Capital of Africa. Because, it is the seat of the headquarters of the United Nations

Economic Commission for Africa (ECA). And the headquarters of the Organization of African Unity (OAU) (Now African Union (AU). Addis Ababa is the biggest diplomatic seat in Africa. There are more than 130 countries having their embassies in Addis Ababa.

How is the weather in Addis Ababa generally?

-

Addis Ababa, set an an averate elevation of 2,300 meters (about 7,500 feet) above sea level, enjoys a mild climate generally. The Northern and Central parts of Ethiopia, including Addis Ababa, has two general seasons - Dry Season (from end of September to beginning of June) and Wet or Rainy Season (from beginning of June to mid-September). The coldest month around Addis Ababa is November where night temprature can be as low as 10 °C (50 °F) and average day time temprature would be about 24 °C (75 °F).
What is best to buy from Addis Ababa?
1. Ethiopian Coffee - Tomoca Coffee Shop in Addis Ababa sells one of the best quality Ethiopian Coffee.
2. Handwoven cotton scarves and dresses – Shiro Meda local market in Addis Ababa is the best place for these.
3 - Locally produced Leather Products - Zaaf Leathers and the small leather shops around stadium are the best places to buy these items in Addis Ababa.

Where to buy souvenirs and gift items in Addis Ababa?
The best local market for hand made local crafts and traditional Ethiopian women dresses is at Shiro Meda Market on the way to Mount Entoto.
WHAT TO VISIT, DO AND SEE IN ADDIS ABABA CITY TOURS
Points of interest and attractions to visit in Addis Ababa, local activities to try, and things to do in Addis Ababa
Merit Ethiopian Experience Tours organizes private Addis Ababa city tours in short highlight (about 4 hours) or complete city visit (about 9 hours).
City tour in Addis Ababa includes visiting churches of the Ethiopian Orthodox Christianity. Holy Trinity Cathedral and St. George are among them. With Addis Ababa City Tour visit the famous local market of Merkato (the biggest in Africa). Visit National Museum of Ethiopia and Ethnological Museum (Ethnographic Museum). Drive to Mount Entoto for the panoramic view of Addis Ababa.
City tours in Addis Ababa, common places/activities visitors would see, visit and experience are: -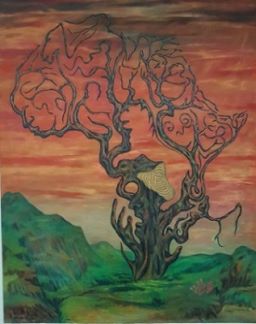 National Museum of Ethiopia has many historical, archaeological and cultural artifacts. Here, visit some of the oldest stone tools human beings ever used. See fossil remains of hominids including the fossil remains of Lucy (3.18 million years old).
Mount Entoto – With elevation of 3,200 meters above sea level, Mt. Entoto makes Addis Ababa the highest African Capital City. The view of Addis Ababa from Mount Entoto is superb. Visitors of Addis Ababa can visit St. Mary church of Entoto and see how women carry firewood.
St. Raguel or Elias church at Mount Entoto – This is the oldest church in Addis Ababa (140 years old). It is famous for its old but beautiful hand painted wall paintings. The paintings are as old as the church and never restored.
Entoto Maryam Church is the second oldest church, after Elias or Entoto Raguel church, around Addis Ababa constructed by Menelik II in 1882. Entoto Maryam is notable for its octagonal church and is where Emperor Menelik II (the founder of Addis Ababa) was crowned at. At the compound of Entoto Maryam, visitors can visit a small museum about the church and Menelik's reign. About 100 meters down the hill, visit the remains of Menelik's grass-roofed palace.
Holy Trinity Cathedral is the most important religious site in Addis Ababa. It is the second most important in the country Ethiopian Orthodox Christianity followers. Holy Trinity dates back to the beginning of the 1940s. Holy Trinity Cathedral is unique for its beautiful architecture, and stained glass windows. Its museum has a great collection of manuscripts, icons, and crosses. See old holy books written on goatskin and royal crowns of Emperor Haile Selassie.
Ethnological Museum - also known as Ethnographic Museum is one of the best museums in East Africa. It is at the main campus of Addis Ababa University. This museum was the former house of Ethiopia's last Emperor - Emperor Haile Selassie I.
Merkato (Addis Mercato) Market – is the biggest outdoor market in Africa. The Spice Market and the False Banana Tree Market are the best of Merkato. The Second hand items market and the recycling section of Merkato are worth visiting. Merkato (Addis Mercato) is a great place to meet people from more than 80 different ethnic groups of Ethiopia.
Red Terror Martyrs' Memorial Museum is located near Meskel Square (the central square in Addis Addis Ababa. This Museum honors "Red Terror" Military Campaign victims of the Communist regime known as DERG which ruled Ethiopia from 1974 to 1991. It is one of Addis Ababa's museums to learn about the modern history of Ethiopia.
St. George's Cathedral is one of the oldest and historical churches in Addis Ababa. The copy of the Ark of the Covenant from St. George Cathedral accompanied Ethiopians during the Victory of Adwa (1896) where Ethiopians defeated Italian invaders and made Ethiopia the only African country which was never colonized. St. George Cathedral is known for its octagonal architecture and it has a small museum displaying a collection of ancient religious and historical antiques. St. George Cathedral, located in Piazza area of Addis Ababa, is also where Emperor Haile Sillassie I was crowned.
MESKEL SQUARE - Sometimes written as MASKAL SQUARE and locally known as "Abiyot Adebabay" in Amharic language, Meskel Square is the biggest and central square in Addis Ababa city. The word "Meskel" means cross in Amharic (Ethiopia's official language) as the famous colorful religious festival of the finding of the True Cross of Jesus Christ is held at Meskel Square on September 26th and 27th. The Ethiopian Orthodox Christians Meskel celebration honors the finding of the Cross upon which Jesus was crucified by St. Helena (the mother of the Emperor Constantine) in Jerusalem in the 4th Century. Meskel Celebration is registered by in UNESCO Representative List of the Intangible Cultural Heritage of Humanity in 2013.
Today, Meskel Square is the central place in Addis Ababa for public demonstrations and gatherings. In the mornings, visitors can see as locals practice sports, the new railway, busy traffic, and as long distance buses pick their travelers. City Tour of Addis Ababa with Merit Ethiopian Experience Tours takes visitors to Meskel Square - among other interesting things to do in Addis Ababa.
Drive in Addis Ababa City Tour to see the Headquarters of the UN Economic Commission for Africa. Then see the HQ of the African Union, and the Lion of Judah Monument. Pass by Yekatit 12 Monument, and Meskel Square are few places to check out.
Attend Ethiopian Coffee Ceremony, and learn how to cook Enjera or Injera (local Ethiopian bread). See how Ethiopians make local beer (known as Tella) at home. These are some cultural experiences visitors take part in city tour of Addis Ababa.
The above places of visits and things to do in Addis Ababa can be enjoyed with our Half Day Addis Ababa City Tour or Full Day City Tour in Addis Ababa.
In addition to our most frequently booked city tours in Addis Ababa, we organize private tour of Addis planned and best fit for returning visitors of Addis Ababa. Our Special City Tour in Addis Ababa takes frequent visitors of Addis Ababa to not commonly visited but unique and interesting sites in Addis Ababa. Few places repeat visitors of Addis Ababa visit are Unity Park, Zoma Museum, Sholla Market, Salem's Leather, and more.
Visitors who want to take a day out of Addis Ababa may check our interesting day tours from Addis Ababa.
Contact us to book your tour of Addis Ababa with us to visit Addis Ababa best!
GET THE SOLUTION WITH US TO HAVE IT YOUR WAY!
Contact us soon at [email protected] or [email protected], or [email protected] OR you can call us at +251 – 91136 04 88 or +251 - 963078067.
Twitter - Follow us on Twitter
Alternatively, you can contact us by WhatsApp:- +251911360488