Ethiopia Blogs
ETHIOPIA Travel BLOGS
Ethiopia Blogs – Merit Ethiopian Experience Tours [MEET] Official Blog Page
In Ethiopia Blogs, we share helpful travel information about Ethiopia. We write on interesting cultural & historical facts about Ethiopia. We review recent news about Ethiopia. With Ethiopia Blogs, we help visitors plan their tour in Ethiopia better.
'Ethiopia Blogs' is Merit Ethiopian Experience Tours official blog page. In 'Ethiopia Blogs', we share historical facts and interesting things to know about travelling in Ethiopia. Recent News related with Ethiopia, Addis Ababa and Ethiopians are part of Ethiopia Blogs.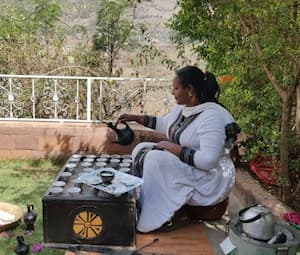 'Ethiopia Blogs' shares helpful blog posts on Ethiopia's nature, wildlife, history, people, Culture, and other tips for visitors on how to experience and visit Ethiopia. Tips on Ethiopian local meals and drinks are part of Ethiopia Blogs.
Blog posts we publish help you plan your trips to Ethiopia and organize best tours in Addis Ababa and around.
Articles and posts on 'Ethiopia Blogs' are mainly contributed by Muluken Girma – founder of Merit Ethiopian Experience Tours. Muluken blogs on what to visit in Ethiopia/Addis Ababa, how to enjoy your experience in Ethiopia, and how to visit sites in Addis Ababa and Ethiopia best – from a local tourism professional point of view.
With Ethiopia Travel Blogs, we help visitors and tourists in Ethiopia by sharing information as local Ethiopians – how we feel as an individual Ethiopian Citizen. At professional tour operator and senior tour guide, we advise travelers in Ethiopia and Addis Ababa on what is normal, on how to visit sites for best experience, and on recent changes in the tourism industry.
We recently shared a blog on our WordPress website how to experience the religious ceremony of the Ethiopian Meskel Celebration (Finding of the True Cross upon which Jesus was crucified upon). Meskel is one of Ethiopia's cultural heritages registered by UNESCO as a World Heritage. Meskel celebration is most colorfully celebrated in Addis Ababa city at the most central square, which is named after this Meskel Festival.
Few interesting topics 'Ethiopia Blogs' covers include: -
Ethiopia always has a special place in my imagination and the prospect of visiting Ethiopia attracted me more strongly than a trip to France, England, and America combined. I felt I would be visiting my own genesis, unearthing the roots of what made me an African.

NELSON MANDELA
Ethiopia Blogs also includes Frequently Asked Questions to tourists what to know when visiting Ethiopia. We answer these common travelers' questions about Ethiopia, visiting Ethiopia, and Ethiopian Tourism. We share our best photos taken when guiding groups of visitors all over Ethiopia. As necessary, we mention important helpful links, websites, and resources to make visitors who are planning a trip to Ethiopia make the best decision.
Read our blogs on Ethiopia, check interesting private tours in Ethiopia and Addis Ababa we offer, share our blogs, and contact us to visit Addis Ababa and Ethiopia with us!
Happy reading!!
MERIT ETHIOPIAN EXPERIENCE TOURS [MEET]
Book EthioPerience!
---

Contact us soon at
Call us on +251-91-136-0488 OR +251-96-307-8067
Drop us a message or chat with us on WhatsApp
Twitter - Follow us on Twitter
Facebook – Get in touch with us on Facebook
LinkedIn – Connect with us on LinkedIn
Instagram – See where we can take you in Ethiopia
Pinterest – Discover what you can do in Ethiopia with MERIT