Home
Merit Ethiopian Experience Tours (MEET) is local tour operator in Addis Ababa, Ethiopia. We operate tours exclusively in Ethiopia with special focus on short trips in and around Addis Ababa. Our specialization is offering bespoke guided tours of Addis Ababa and the vicinity. Organizing inquiry-based custom-made tours in Ethiopia is what we do best. Contact us to plan and book private Ethiopian trips created based on your personal specifications.
Merit Ethiopian Experience Tours (MEET) specializes in organizing small group size private: -
Our frequently booked tours are the Full-Day City Tour of Addis Ababa, day trip to Debre Libanos Monastery, and Day Tour to Adadi Mariam Rock Cut Church. Our typical tours are one or two days private small group tours in the city of Addis Ababa.
Top attractions to visit and things-to-do in Addis Ababa are included in your private sightseeing city tour with us.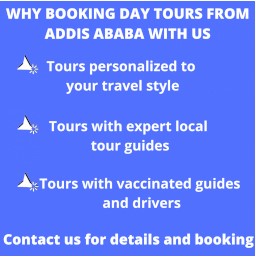 In addition to our renowned tours of Addis Ababa city and day excursions around the city, we offer flexible 2- or 3-days tours with individualized itineraries. See list of 2 days tours near Addis Ababa we organize, and contact us for booking or customizing.
The long journey of Ethiopia with us takes you to the historical sites of northern Ethiopia, the rock carved churches of Tigray in the northern Ethiopia, and the colorful and interesting tribal people of the OMO Valley of southern Ethiopia.
Merit Ethiopian Experience Tours [MEET] was established by Muluke Girma - a professional Ethiopian tour operator and tour guide. - Muluken Girma who is shortly and fondly called MULÉ.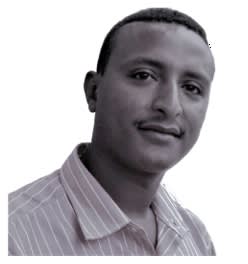 MULÉ welcomes you to Ethiopia warmly, MEET MULÉ and his partners at - https://www.meetmule.com/
As a small tour operator in ongoing updates and coping up with current trends to be the #best #tour #company in #Ethiopia, we try our best to add utmost value to your tour of Addis Ababa in: -
- offering individualized tours (1) and travel related services
- providing safe and enjoyable trips (2) at all times
- conducting sustainable tourism (3) responsibly
- presenting visitors with easy online payment (4) options
We accomplish the above core values in
1 - INDIVIDUALIZED TOURS – We know one tour does NOT fit all travelers. We try to get as detailed and more information as possible about your expectations. We curate our best offers and get back to you. We work with you before arrival until every little question is answered and agreed mutually. Our expert tour guides make sure tours are going as planned allowing you the maximum possible flexibility. After all IT IS EXCLUSIVELY YOUR TOUR. See our interesting short day tours from Addis Ababa and let us help you travel with great merit.
2 – SAFE AND ENJOYABLE TRIPS – We have been enjoying providing ethical, safe, and professional tours for more than 12 years. We are here to make your time in Ethiopia with us enjoyable and create a lifetime memory. All safety issues concerning Covid-19, insurance in vehicles we use, places we dine at, and visit are all properly taken care of.
3 – SUSTAINABLE TOURISM - We make sure you hit the best spots, and gain a new perspective which help you give more value for your own life. We do that by providing you with first-hand insightful information, getting you closer with authentic Ethiopian cultures. On all our trips we respect local cultural values, and help protect the environment. We use and encourage our visitors to use local produces, local businesses and employ locals in order to help the economy from the benefits of tourism.
4 – EASY ONLINE PAYMENT OPTIONS – To encounter the undeveloped online payment system in Ethiopia, we partner with the biggest OTAs (Online Travel Agents) to come up with the possibility of booking our tours online. In addition to allowing visitors to book their Ethiopia tour with us through third-parties, we use other cheaper, flexible, and trusted online payment platforms. Contact Merit Ethiopian Experience Tours to see how we help you.
All the professional and motivated staffs of Merit Ethiopian Experience Tours (MEET) heartily believe and wholly involve to meet visitors' expectations of their Ethiopian travel and tours with perfect match Ethiopian experience. We at Merit Ethiopian Experience Tours (MEET) are committed to provide you with the best tours, activities and experiences you deserve in Ethiopia.
Merit Ethiopian Experience Tours (MEET's) uses clean, modern, and fully insured comfortable vehicles. Hotel accommodations we use also add great value to our excellence and make travelers' best tour and travel in visiting interesting tourist attractions in Ethiopia more enjoyable, and worth having.
About Logo of Merit Ethiopian Experience Tours
Merit Ethiopian Experience Tours (MEET) logo is a traditional Ethiopian coffee pot decorated with the Ethiopian national colors of Green, Yellow, and Red.
We chose our logo to show: -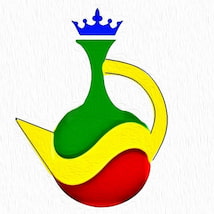 Our uniquely Ethiopian experiential tours as Coffee is originally from the Kaffa province of Western Ethiopia
Our Ethiopian hospitality as Coffee is valued highly by locals and is one of the best offers for respected visitors

And, as Coffee contributes the largest portion for the Ethiopian Economy, handling your tours of Ethiopia most satisfactorily is our first priority.
Our professional experienced tour guides who lived and travelled in Ethiopia lead you to all the corners of Ethiopia and help you to experience the best of authentic Ethiopia. As to meet our utmost concern of providing satisfactory, ethical, and professional tour experience to visitors of Ethiopia, our local tour guide partners (private tour guides in Ethiopia affiliated with us) are knowledgeable, experienced and sympathetic to visitors' interests.
Plan your holiday in Ethiopia with us and make your dream trip of Ethiopia a reality.
Merit Ethiopian Experience Tours (MEET) offers private customized tours including interesting things to do and local activities in Ethiopia. Few unique things to do and interesting places of visits visitors expect their Ethiopian holidays include with Merit Ethiopian Experience Tours (MEET) are: -
Discovering the national parks of Ethiopia like the Simien Mountains National Park (UNESCO World Heritage Site) to see endemic mammals of Ethiopia – Gelada Baboon, Simien Fox, and Mountain Nyala,
Experiencing rich culture of Ethiopians by visiting the old and stone-walled city of Harar (UNESCO World Heritage Site) in the eastern Ethiopia,
Visiting the most famous tourist destination in Ethiopia - the rock hewn churches of Laleibela, and
Exploring the wildlife of the Bale Mountains National Park and Awash National Park, meeting the interesting cultural groups of the Omo Valley of Southern Ethiopia, prearranged Ethiopia Coffee Tour, and visiting the Rift Valley Lakes of Ethiopia are other tours organized by Merit Ethiopian Experience Tours (MEET)
Merit Ethiopian Experience Tours (MEET) provides best tours and experiences to the above places of visits in Ethiopia. We do all our best to be the best of tour and travel companies in Ethiopia. Plan your travels with best Ethiopian tour operator. #Merit #Tours of #Ethiopia with us and experience with excellence.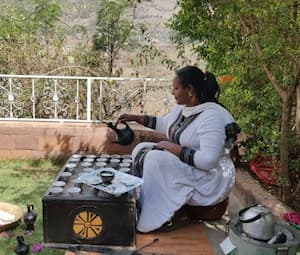 Addis Ababa City Tours are what set us apart and atop Ethiopian tour operators (companies). Our tours in Addis Ababa are tailored to include top things to do in Addis Ababa.
Addis Tours organized mainly for transit (layover) passengers at Addis Ababa Bole International Airport
The best places of visits our city tour in Addis Ababa takes you to the National Museum of Ethiopia (where the fossils of Lucy is kept), the Holy Trinity Cathedral (where Emperor Haile Selassie I is buried at), and Merkato Market (or Addis Mercato) - the biggest outdoor market in Africa. Interesting local things-to-do in Addis Ababa you try are cooking Enjera (Ethiopian bread), taste Tej (Ethiopian honey wine), and attend the cultural Ethiopian Coffee Ceremony. Your visit of Addis Ababa city is open for customization.
GET THE SOLUTION WITH US TO HAVE IT YOUR WAY!
Address: S Africa St Lideta Sub City, Kebele 01/18, House #972 180415, Addis Ababa, Ethiopia
Contact us soon at meetmule@yahoo.co.uk or mulukengirma31@gmail.com, or info@meetmule.com
Call us on +251-911-360488 OR +251-963-078067
Send us message OR Chat with us on WhatsApp
Twitter - Follow us on Twitter