Attractions
Attractions–Interesting Tourist Attractions in Ethiopia
'Attractions' page of Merit Ethiopian Experience Tours [MEET] introduces you with the best places of visits (attractions) worth visiting in Ethiopia. See which tourist destination in Ethiopia you can visit during your tour of Ethiopia with us.
There are a lot of amazing cultural, historical, and religious, natural, scenic and wildlife attractions in different parts of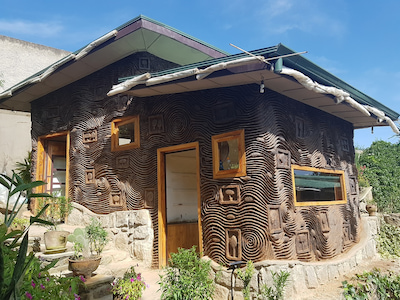 Ethiopia. In the submenu of the 'Attractions' of Ethiopia page, find the details of these points-of-interests categorized by route (their location in Ethiopia).
"ROUTES" classify the general location of the attractions or tourist sites in Ethiopia. The attractions routes are relative to the location of Addis Ababa, as Addis is located right at the center of Ethiopia.
ADDIS ABABA AND SURROUNDINGS
The interesting worth-visiting sites and attractions in and around the city tour of Addis Ababa are listed and discussed in Addis Ababa and surroundings page. Addis Ababa and surroundings include the most significant attractions you have to visit in the city tour of Addis Ababa or day tours from Addis Ababa. Zoma Museum in Addis Ababa is, for example, one of the best attractions to visit in your city tour of Addis Ababa. Find detailed information on top ranked places to visit, activities to try in Addis, please read our attractions and things-to-do in Addis Ababa.
NORTHERN ROUTE or HISTORICAL ROUTE
The Northern Route of Ethiopia is the most popular and frequently visited area of the country. The Northern Route of Ethiopia's
attractions is also known as the Classic Route or Historic Route. It is famous for its amazing historical and religious sites of Ethiopia.
Most of Ethiopia's attractions listed as World Heritage Sites by UNESCO are located in the Northern part of Ethiopia. Tours to the Northern Route of Ethiopia helps visitors explore the famous historical, cultural, and religious attractions of Ethiopia. The best and most famous attraction in the Northern (Historic) Route of Ethiopia is the Rock Church of Saint George at Lalibela.
EAST ROUTE or EASTERN ROUTE
The East Route of Ethiopia's tourism attractions includes Danakil (Afar) Depression, the UNESCO World Heritage Site of Harar town, and the Bale Mountains National Park.
Denakil (or Danakil or Afar) Depression is famous for its geographically scenic value and the spectacular active volcanoes of Erta Ale. Afar is where the fossils of Lucy were discovered. It is where the lowest point in the African Continent (Dallol with 116 meters below sea level) is located at.
Harar town is notable for its stone walls, 99 mosques, hyena feeding performance, unique multi-cultures and for being the fourth-holiest City of Islam. Harar was the Muslim capital of Ethiopia in the 16th Century AD known for ancient walled citadels.
The Bale Mountains National Park is one of the most interesting sites on the Eastern Route. Bale Mountains National Park is known
as 'Land of Endemism' as it shelters several Ethiopian endemic bird species. Visitors of Bale Mountains National Park can see three big mammals found only in Ethiopia–Mountain Nyala, Menelik Bushbuck, and the Simien Fox (Ethiopian Wolf).
WEST ROUTE or WESTERN ROUTE
Western Route is probably the least visited area of Ethiopia. But this route is ideal for those seeking an off-the-beaten-track experience.
The West Route of Ethiopia is unique for its lush nature, natural coffee forests, tea plantations, enchanting highland forests, canopy alive with birds and monkeys, and the swampy lowlands of Gambella National Park (site of Africa's second-largest antelope migration).
The West Route is also where the Coffee originated from (Kaffa area). Visiting Ethiopia's West cannot be complete without taking a few days to experience cultures of the Suri (or Surma) tribal group whose women are renowned for the round clay plates inserted in their lower lips.
SOUTH ROUTE or SOUTHERN ROUTE or LOWER OMO VALLEY
The southern route has different cultural and natural attractions in Ethiopia. It is the second most frequently visited tourist area of the country. The most significant attractions of this part of Ethiopia are: -
The cultural groups of the Lower Omo Valley

The chains of Rift Valley Lakes, and

Interesting parks like Nech Sar National Park and Omo National Park
The Rift Valley and the Cultural Mosaic of the South Route, passing through highlands incised by the gaping floor of the Great Rift Valley and string of pretty lakes, is a byword for scenic splendor, superb bird-watching and a thrilling cultural mosaic epitomized by the ethnic diversity of remote South Omo.
NATIONAL PARKS IN ETHIOPIA
Ethiopia is a big country with diversified geography ranging from 116 meters below sea level at Dallol in North East Ethiopia to 4,620 meters above sea level at Ras Dashen (Ras Dejen) at the Simien Mountains National Park in Northern Ethiopia. It has 20 national parks with unique wildlife, scenery and bird species.
The most accessible national parks of Ethiopia worth visiting included the Simien Mountains National Park, Bale Mountains National Park, and Awash National Park. Visitors exploring these attractions of Ethiopia can see many of Ethiopia's endemic mammals and birds.
For the really adventurous visitors, Omo National Park, Nech Sar National Park, and Gambella National Park are the best natural attractions to discover in Ethiopia.
WORLD HERITAGE SITES
Ethiopia has 9 tangible UNESCO registered World Heritage Sites. The World Heritages of Ethiopia are historical, archaeological, natural and cultural sites. The most notable World Heritage Sites of Ethiopia are: -
- Rock-Hewn Churches, Lalibela
- Obelisks (or Steles) of Axum
- Imperial Castle Compound of Gondar
- The Archaeological sites of Omo Valley and Awash Valley
- Simien Mountains National Park in Northern Ethiopia
- The Grave Site of Tiya near Addis Ababa
- The cultural events of Meskel in Addis Ababa
- The stone walled city of Harar Jugol in Eastern Ethiopia
- Konso Cultural Landscape in Southern Ethiopia
Merit Ethiopian Experience Tours [MEET] arranges private tours to visit the World Heritage Sites of Ethiopia.
EVENTS & FESTIVALS
Ethiopia is a vast country with over 110 million people. Ethiopia is the second most populous country in Africa after Nigeria.
Ethiopian people speak over 87 different languages with about 200 dialects. All these different linguistic groups of Ethiopia have their own distinct cultures, way of life, costumes, food, hairdressing, and beliefs.
Ethiopia is a great African country to experience different unique cultures, including their cultural and religious events and festivals.
Merit Ethiopian Experience Tours [MEET] arranges special tours in Ethiopia to help visitors experience the fascinating cultures of Ethiopians. Contact us to discover amazing tourist attractions in Ethiopia.
GET THE SOLUTION WITH US TO HAVE IT YOUR WAY!
Our Address
S Africa St
Lideta Sub City
180415
Addis Ababa,
Ethiopia
Opening Hours
Mon to Fri - 8:30 am – 5:00 pm
Sat: 8:30 am – 12:00 am
Sun: Closed
MERIT ETHIOPIAN EXPERIENCE TOURS [MEET]
Book EthioPerience!
---

Contact us soon at
Call us on +251-911-360488 OR +251-963-078067
Drop us a message or chat with us on WhatsApp
Twitter - Follow us on Twitter
Facebook – Get in touch with us on Facebook
LinkedIn – Connect with us on LinkedIn
Instagram – See where we can take you in Ethiopia
Pinterest – Discover what you can do in Ethiopia with MERIT
Visit top attractions of Ethiopia with Merit Ethiopian Experience Tours!