CULTURAL ACTIVITIES AND LOCAL THINGS TO DO IN ADDIS ABABA
Cultural Activities and Local Things-To-Do for tourists to Addis Ababa -

Experience Unique Culture in Addis Ababa
Local cultural activities and unique things-to-do in Addis Ababa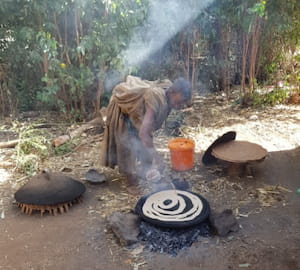 See list of interesting cultural activities of Ethiopians worth trying in Addis Ababa. Have a deeper insight of unique culture, traditions, food, drinks, dressings, and more.
Are you looking for experiential traditional activities in Addis Ababa?

Would you like to know Ethiopia through its unique cultural rites?

Interested to see life from a different angle with insightful cultural experiences?
Then, this page is for you. Keep reading and contact us when you are ready to experience it yourself.
Ethiopia is a country of more than 110 million people from more than 80 different ethnic backgrounds. These ethnic groups have their own distinctive cultural values, languages, and lifestyles.
Cultural Activities and Local Things-To-Do in Addis Ababa cover Ethiopians local traditions with: -
— Food and Drinks – to learn about Ethiopian Coffee Ceremony and local Ethiopian meals
— Local Markets – to see and shop for handmade house tools and to learn about Ethiopian spices
— LIVE Music Shows – to know more of the different Ethiopian Ethnic groups with their LIVE dances
Cultural Ethiopian Food and Drinks related activities in Addis Ababa include: -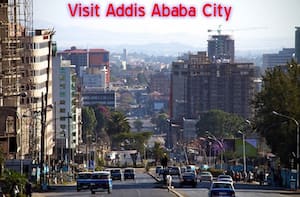 Traditional Ethiopian Coffee Ceremony

Learning how to prepare Enjera (Injera) – the Ethiopian flat bread

See the unique food culture of making Kotcho bread from the roots of Enset (False Banana) Tree
Know Ethiopia's Culture with visiting Local Cultural Markets in Addis Ababa: -
Merkato Market – Take a walking tour in Merkato Market to learn how to weave colorful grass baskets by hand
Sholla Market – If interested in photography, take great shots as you visit Sholla Market in Addis Ababa
Shiro Meda Market – Learn weaving beautiful cotton cloths. And buy traditional Ethiopian dresses with best price.
Listening to local music is a great way to have a deeper understanding of cultures. With LIVE cultural dance show in Addis Ababa, see Ethiopia through arts and performances.
1. Local Ethiopian Food and Drinks to Try in Addis Ababa
1.1. Ethiopian Cultural Coffee Ceremony
It is a unique and memorable experience to attend a Coffee Ceremony in the Ethiopian cultural way. See the entire process of the cultural coffee ceremony. It starts with washing the coffee beans, and roasting the coffee. The host lets guests smell the roasting coffee aromas. Coffee Ceremony continues with pounding it by hand, brewing it and drinking three rounds of cups of coffee.
Get detailed information from our blog to learn how to perform traditional Ethiopian Coffee Ceremony.
If you enjoy the cultural Ethiopian Coffee Ceremony, you may want to buy the best Ethiopian coffee to take home with you. One of the best places to buy coffee in Addis Ababa is Tomoca Coffee.
Take part in a typical Ethiopian Cultural Coffee Ceremony with one of our Day Trips from Addis Ababa.
1.2. Learn how Ethiopians prepare Enjera (Injera) Bread
Enjera (Injera) is the national flat bread of Ethiopia. Enjera (እንጀራ) is made out of tiny grains known as Teff (ጤፍ) which grows in most parts of the Ethiopian Highlands.
Injera is very healthy food as Teff is rich in carbohydrates, iron, calcium, Vitamin B6 and zinc. Teff is also free from gluten.
Preparing Enjera takes 2 to 3 days. After the flour of Teff is well mixed with water, yeast is added to it for fermentation. So, it needs some time for the dough to ferment well and ready for baking Enjera.
The interesting part of preparing Enjera (Injera) bread is the baking part. The thin (watery) dough of the Teff is poured on a round hot clay pan starting from outside to inside or the other way round. It requires only 3 to 5 minutes to bake Enjera (Injera).
1.3. Taste the unique Kotcho bread
If you have one free day to spend around Addis Ababa, take a day trip south of Addis to the town of Tiya. The small town of Tiya is more famous for its 14th Century AD cemetery, which is enlisted by UNESCO as World Heritage Site.
Tiya is the closest town (area) to Addis Ababa to meet the tribal group of Gurage people. The Gurage are notable for their cultural food of Kotcho (local bread) and Bula (porridge). Kotcho (ቆጮ) and Bula (ቡላ) are prepared from the roots and stalk of Enset (እንሰት) Tree (or False Banana Tree).
Enset looks like a real banana tree, but it doesn't bear banana fruits. Enset is a multipurpose tree – its roots used for making the staple food of the Gurage people. The fibers from Enset are used to make mats, ropes, sacks, etc.

The broad leaves of Enset are used as umbrella by the locals during the rainy times, and for wrapping the dough when baking Kotcho.
With a day trip from Addis Ababa, experience the unique culture of making Kotcho bread from Enset Tree.
2. Cultural Experience at Addis Ababa Local Markets
Visiting local markets is a great way to meet with the local community and share experiences. Addis Ababa has several local marketplaces interesting for visitors. With Market visits, have a deeper insight into the Ethiopian people and their culture.
2.1. Walk in the biggest open-air market in Africa – Merkato
Addis Ababa is famous for the largest outdoor market - Merkato (Addis Mercato) market. This massive market has fascinating hidden areas only locals know. With a tour guide, you can visit these secret pockets and shop for locally made handicrafts.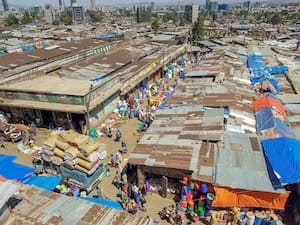 Among the best parts to walk around Merkato Market in Addis Ababa is the grass hand woven basket selling area. Here meet women from different ethnic groups of Ethiopia. See how to weave colorful baskets made of grass. Their produces are the best items for gifts to take with you.
For visiting Merkato Market longer, check out the Chat Market. Chat (or Khat) is green fresh leaves locals chew for getting energized. Don't miss also visiting the Spice Market.
If you are visiting Merkato (Addis Mercato) Market by yourself, beware of smart pickpockets. When shopping at Merkato, bargaining for prices is the rule of the game. And, ask permissions before when you are taking photos of individuals.
2.2. Test your photography skills visiting Sholla Local Market in Addis Ababa
Sholla Local Market is one of the best local marketplaces in Addis Ababa. Sholla Market is a great option for visitors interested in photography. The market at Sholla is less crowded than Merkato market, with similar items for sale as Merkato.
Sholla Market gives you more space for walking freely. Just try your best to capture authentic photos showing the cultural and daily lives of Addis Ababans. Book our half day city tour in Addis Ababa to visit Sholla Market and other sites in Addis.
2.3. Visit Shiro Meda Market to learn weaving cotton cloths by hand and buying traditional Ethiopian dresses
Shiro Meda Market is locally known for being the best market to buy handmade cotton cloths. Shiro Meda is not only a wide variety design of Ethiopian cultural women costumes. It is also where you can get the most reasonable selling price in Addis Ababa.
When visiting Shiro Meda Local Market in Addis Ababa, you can also see how locals weave these beautiful traditional dresses by hand. Tourists in Addis Ababa can find varieties of small Ethiopian gift items at Shiro Meda Market to take home.
Shiro Meda Market is on the way to Mount Entoto past the US Embassy in Addis Ababa, Ethiopia.
3. Cultural Activity of LIVE Folkloric Dance Shows in Addis Ababa
The 80 plus different ethnic groups (tribes) of Ethiopia have their own unique culture. All with their own costumes, lifestyles, languages, and music (dancing).
Watch the LIVE performance of the traditional dances of many of Ethiopia's ethnic groups. It helps you gain a better understanding of Ethiopians unique culture. And, Addis Ababa, as a capital city of Ethiopia, is the perfect place to watch cultural dances of the tribal people of the country with LIVE Dance shows.
Yod Abyssinia Cultural Restaurant and 2000 Habesha Cultural Restaurant are best places in Addis Ababa for this LIVE Cultural Dances of Ethiopians. At these local restaurants, taste yummy Ethiopian meals, enjoying the dances as well.
Book your Cultural Ethiopian LIVE Dance Show with Merit Ethiopian Experience Tours.
For Booking the tour online, click Half Day Cultural Tour of Addis Ababa
MERIT ETHIOPIAN EXPERIENCE TOURS [MEET]
Book EthioPerience!
---

Contact us soon at meetmule@yahoo.co.uk or mulukengirma31@gmail.com, or info@meetmule.com
Call us on +251-91-136-0488 OR +251-96-307-8067
Drop us a message or chat with us on WhatsApp
Twitter - Follow us on Twitter